This post contains affiliate links. We may earn money or products from the companies mentioned in this post and/or earn a commission on products mentioned in this post.
FamilyTime Parental Control App is the best app to monitor kids digitally. But why and how it's important that we monitor our kids digitally?
Parenting is tough especially when you mix digital exposure, a tween or a teenager, and a smartphone altogether. You worry about their late-night cellphone use, feel anxious about whether or not they are getting addicted to their mobile phone or gaming apps, feel concerned about dangerous strangers on the web.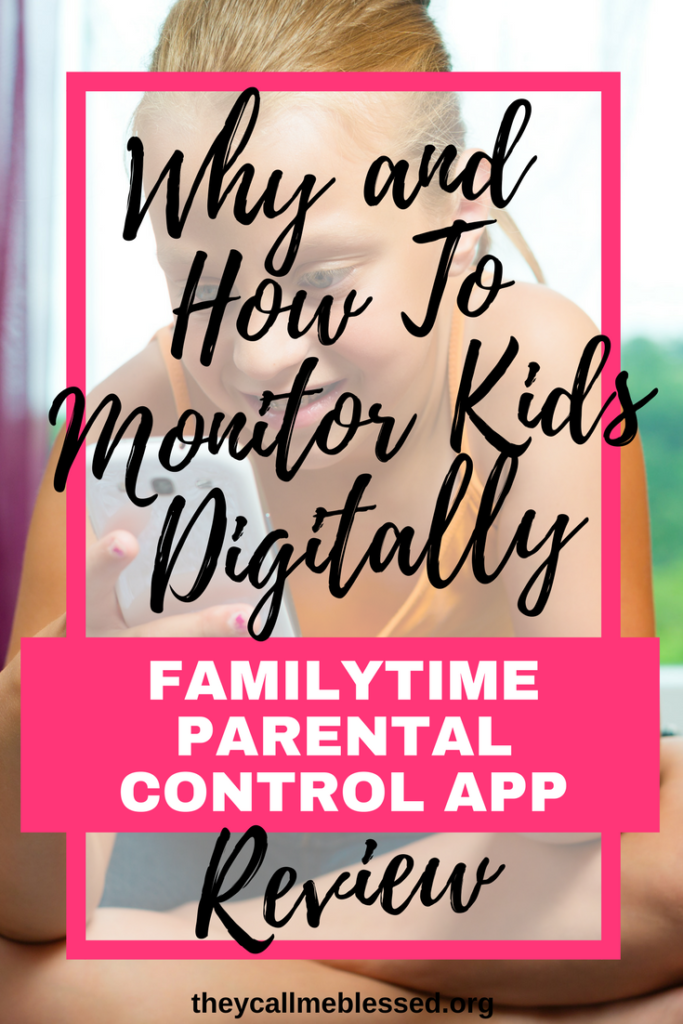 In a generation of smartphones and tablets when our children are exposed to so many things online: good and bad, how can we make sure our children are safely surfing the net? How can we parent them digitally?
Forget about letting your five-year-old watch a movie on YouTube! You never know what can come up on their screen next. As a parent, you need to think a hundred things, once you hand over your child a tablet or their first smartphone.
But, asking them what they do online again and again just wouldn't do you any good. Then, how can a parent stay in the loop with their kid's digital life and that too remotely? By switching to smart parenting and installing a parental control app!
FamilyTime Parental Control App
When I started to look for the helpful tools to monitor my kids, I wanted an app that lets me monitor what my child does without having to break his/her trust. Parents spying on their kid's digital conduct never made me feel comfortable. I wanted to monitor and not to spy and that's' when I came across FamilyTime parental control app. I was very the app and it works very conveniently with the consent of children.
As a homeschool family, we have been adhering more and more to the use of digital apps and online resources in our homeschool. FamilyTime gives me the peace of mind to handle my kids their devices knowing what they are accessing when I'm not seeing and the chance to parent them when they spend time in places they shouldn't online. Not only that but also with FamilyTime parental control app, parents can save their kids from cyber-bullying, kidnapping, excessive screen Usage, etc.
Here is my FamilyTime Review to help other parents switch to smart parenting to make their life tension free as well!
How to Get Started with FamilyTime
FamilyTime is easy to use, gives separate dashboards from parents and children, lets you monitor multiple devices with a single account and is compatible with both iOS and Android devices. You just have to follow very basic and simple steps to get this app started, nothing fancy or complicated is required.
Just install the app, sign up to get your FamilyTime parental account, download the app on your child's device and you are all set to activate the app to use its extremely valuable features.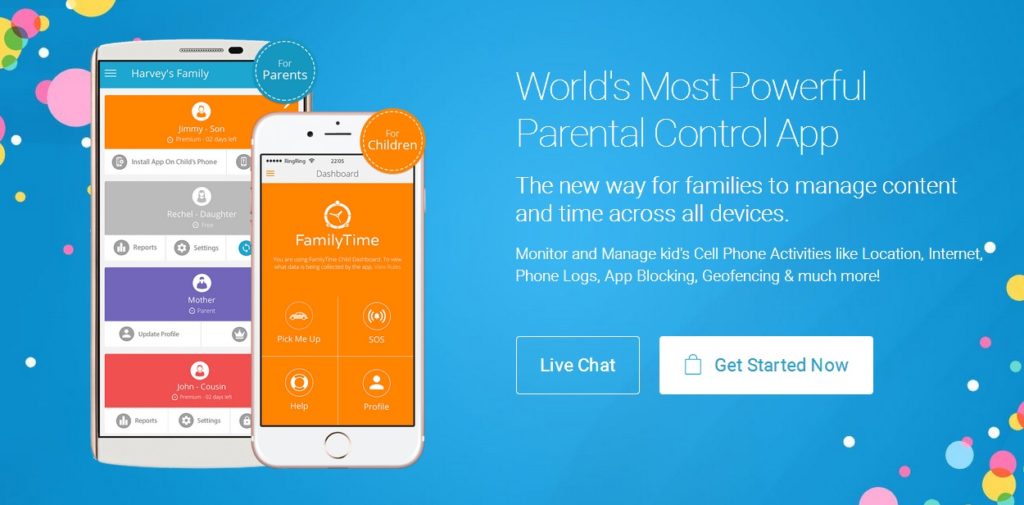 My Favorite Features of the FamilyTime App
Here is just a quick summary of all the features it offers.
1. Family Watch:
Parents can have a look at:
Call logs and contact list just as they appear on their kid's phone.
Installed apps and their usage frequency.
Frequently visited websites to observe their web behavior.
2. Family Care:
Helps parents to:
Identify and block questionable apps.
Add suspicious contact numbers to Watchlist.
Receive alerts if there is any interaction made with a suspicious contact.
3. Family Locator:
Let parents:
Know their child's whereabouts by tracking their location.
Create virtual geofences.
Receive push notifications whenever their child enters or leaves a geofenced area.
4. Family Link:
This helps parents to:
Receive Pick-Me-Up alerts from their children with location details.
Stay in the loop with their kids 24/7.
And this is not all. There is a lot more you get with this app. However, these features specifically have helped me thoroughly and I would recommend every parent to adopt digital monitoring for the safety of your children.
Either your children are still young or you have teenagers in the house, technology is a common part of their lives and as parents, we want to make sure they are using it responsibly and safely.
Your Turn: Are you having a hard time controlling what your kids are accessing online? Is FamilyTime App something that can help your family and give you peace of mind?
---
Disclosure of Material Connection: I received one or more of the products or services mentioned above for free in the hope that I would mention it on my blog. Regardless, I only recommend products or services I use personally and believe will be good for my readers. I am disclosing this in accordance with the Federal Trade Commission's 16 CFR, Part 255: "Guides Concerning the Use of Endorsements and Testimonials in Advertising."

Ana is the unhurried homeschool mom of 3, wife, and homeschool blogger.
She loves to encourage, inspire and empower moms to go from stressed to blessed by providing them with the tips, strategies, and resources they need to succeed. Ana is the founder of They Call Me Blessed and the creator of:
5 Days to Your Best Homeschool Years,
Hebrew for Homeschoolers,
Charlotte Mason Online Conference,
The Homeschool Sisterhood,
Grow Your Blog Partying in 30 Days, and
the Beyond Blessed Life Planner.
She leads a vibrant free community for homeschool moms on Facebook and you can connect with her at www.facebook.com/theycallmeblessedblog.