This post contains affiliate links. We may earn money or products from the companies mentioned in this post and/or earn a commission on products mentioned in this post.
History is a gift! This month we received a very exciting gift in the mail and had to quickly open to start unboxing History together! What am I talking about? I'm talking about a History Unboxed subscription!
Let's face it. History is exciting but there is nothing more boring and less appealing than a textbook filled with facts to be memorized and stories that we can't really wrap our heads around it. I love history and I love reading. In fact, I am trying to inspire my kids to be readers like me who love to learn and love history.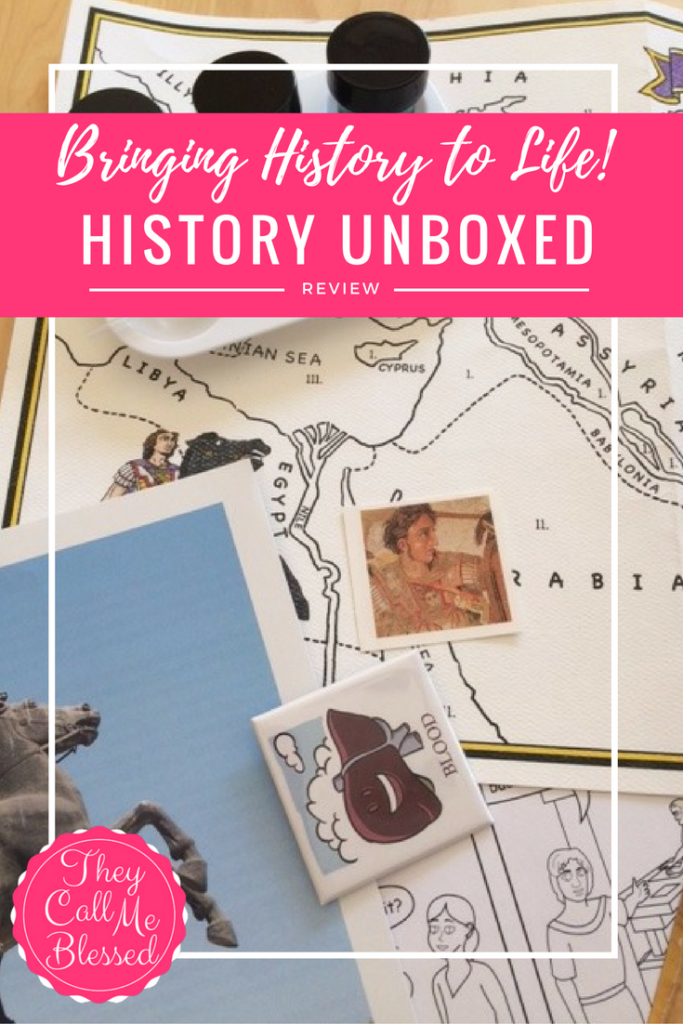 I know not all kids are readers, neither are all just visual learners or auditory learners, in fact, my kids learn much better when there is some kind of hands-on activity because most of us learn better through a combination of learning styles.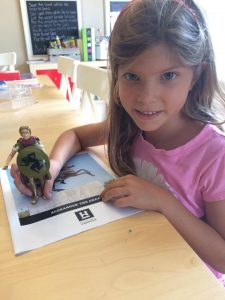 History Unboxed is unlike any History programs I have ever seen. It is a multi-sensorial program that appeals to different styles of learning. This program mixes history and art together. It is efficient and so much fun to use!
History Unboxed offers subscription boxes and on-demand educational resources for students ages 5-15. Recipes, crafts, art, myths, and relatable details enable students to experience history with many of their senses and form a lasting and meaningful bond with the past. And the best part? Everything ships right to your door. All you have to do is open the box and start learning.
History Unboxed is an exciting, creative, and engaging program to bring History alive to our kids' minds. It is a guaranteed way to make your kids beg to learn more, either in a classroom or in a homeschool set.
In our homeschool History is taught in a group setting often with great living books being read aloud while the kids draw or color. History Unboxed feels just natural in our homeschool.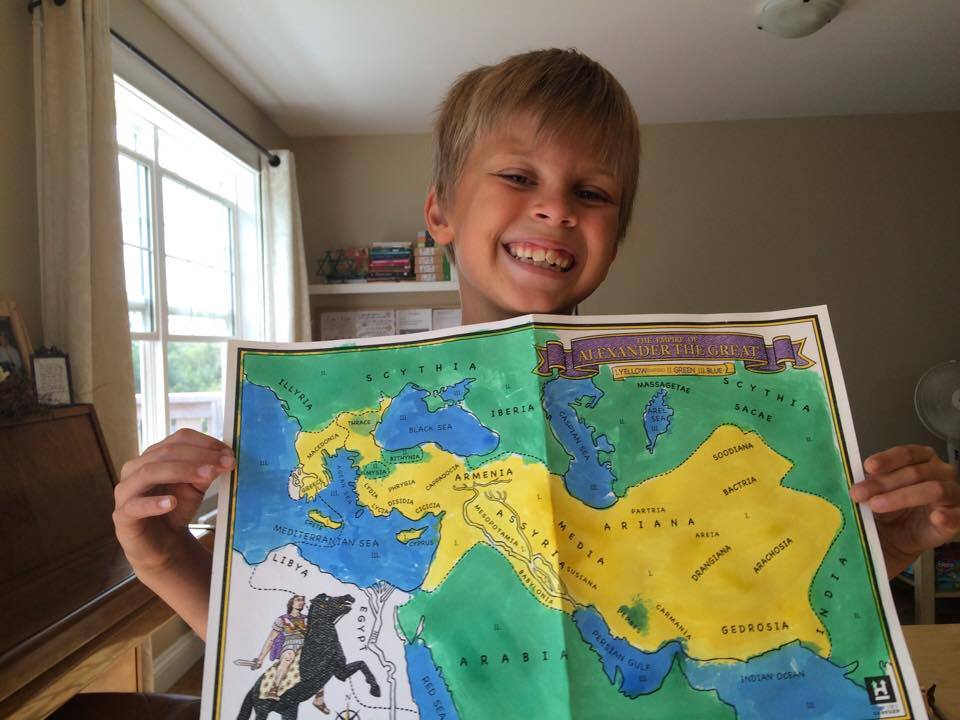 This program appeals to my 8-year son who loves action figures and stories filled with adventures as much as it appeals to my 6-year-old daughter who is very artsy.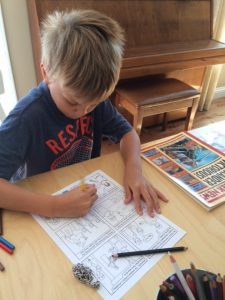 Practical ways to draw lessons from History Unboxed:
Ok, so you might be thinking "How many lessons can I draw out of this kit?" or " How can I practically use History Unboxed in my classroom or homeschool?" Well, let me tell you how I've been using the Alexander The Great lesson with my children.
The guide begins with an overview of the life and conquers of Alexander the Great this is where history and a bit of Greek mythology meet (language arts opportunity here: ask your children to narrate the stories back to you or ask them to write about it),
Learn about advances in medicine during Alexander's empire (science discussions here!),
Observe the beautiful pictures of paintings and sculptures of Alexander the Great and his battles included in the guide for some art appreciation and picture studies!
The one page on greeting costumes during Alexander's days is a great opportunity to teach your kids about different customs and traditions for greeting each other in different places of the world and even do some little lesson on manners!
The kit came with a beautiful map and watercolors to paint it plus the comic coloring sheet and these are great for an art lesson.
At the very end of the guide, there is a list of suggested readings by age groups. Take the list to your local library and borrow some of the books to read aloud to your children.
Voila! As my dear French fellows here in Canada would say. This is a great subscription!
Why will you like it too?
Unit studies! Both homeschoolers and teachers love unit studies that we can break into several lessons and we also love done-for-us lessons! 😉 History Unboxed takes the guessing factor of what's next in our lesson plans and gives us great content and resources to teach our children. It saves us time and guarantees our students will love it, will participate in the lessons and will also retain what they learned! Plus is fun, hands-on, it covers several subjects not just history, not just art. It's convenient! It comes to our doors every month.
What else could we ask for? I am enjoying it so much and so are my children and I know you and your students will enjoy it too!