This post contains affiliate links. We may earn money or products from the companies mentioned in this post and/or earn a commission on products mentioned in this post.
If you've been intrigued to find ways to incorporate nature studies into your homeschooling plan, you aren't alone in this feeling. So many times, finding a path to stick with and follow during your homeschooling journey can sometimes be a little daunting. Finding a great nature studies curriculum that your kids love is the first step, but then using outside resources to compliment that curriculum is key.
The next time you find yourself struggling with how to extend your homeschool curriculum outside of your classroom setting, think about all the wonderful ways to include nature studies in your homeschool. It may take a bit of intentionality on your part, but combining the beautiful scenery of nature and homeschooling is absolutely possible.
**This post contains affiliate links. Please read my full disclosure here.**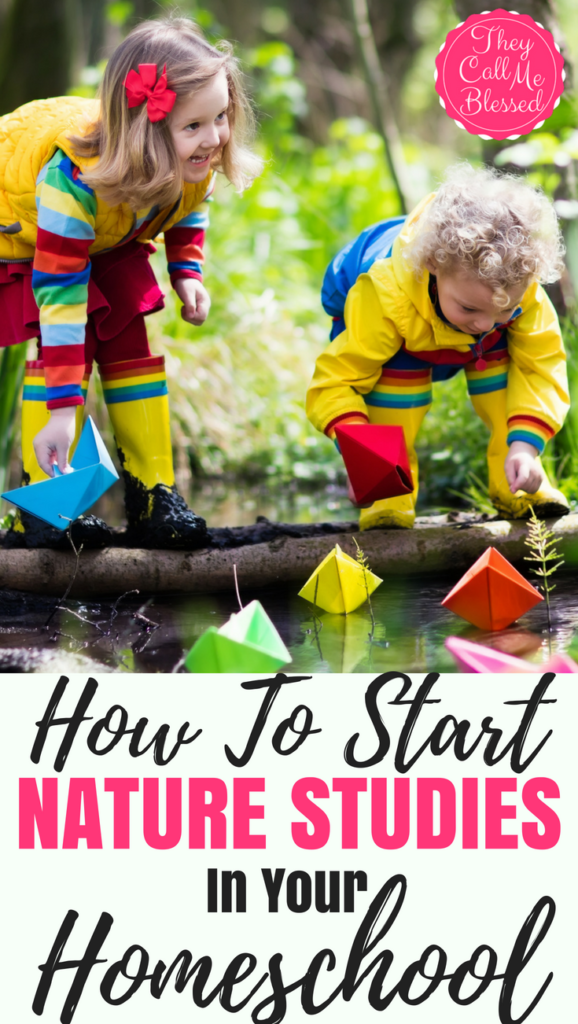 Here are 5 Simple & Fun Ways to Start Nature Studies in your Homeschool
1 – Start Nature Studies in your Homeschool with Nature Walks
Go on nature walks to compliment your nature studies and write in a nature journal. Take your learning out the door and head to explore everything that nature has to offer. Nature journals
are a great tool to use to help your children observe, and write about everything that they view when outdoors. Once they will their journals full of amazing and interesting animals and facts, you can then take those nature journals indoors and expand lesson plans off them. Plan study units based on groups of animals or other things you viewed in nature and let them really dig in to learn all that they can.

2 -Start Nature Studies in your Homeschool Having Fun Picnics
Pack a healthy picnic and learn about the importance of healthy eating while observing trees, birds, plants, etc. Your children may know that there are 5 different food groups that they are supposed to eat each and every day, but isn't it way more fun to take those 5 food groups
out in nature and enjoy a picnic together while learning about them? This is a great opportunity to talk about the characteristics of living things, animals food chains, trees and plants life cycle
and what nutrients they need to grow. Pack up that color and hit the trail to find the perfect spot to enjoy a healthy and fun lunch together.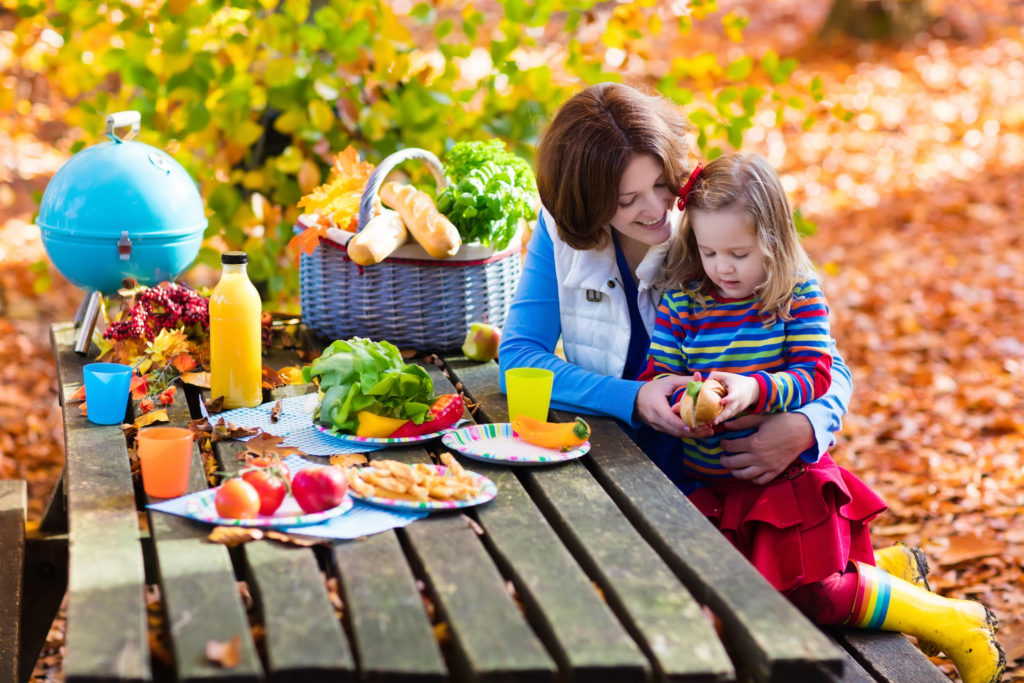 3 -Start Nature Studies in your Homeschool Doing Nature Scavenger Hunts
Watch a nature video online and then go outdoors and have a nature studies scavenger hunt
. Kids love to find "things", right? If you have the ability to pop in an educational video about nature and then have your little ones head out the door to explore, why wouldn't you? It's the perfect way for them to understand how things can be found in nature when you may not even realize that you were looking for them.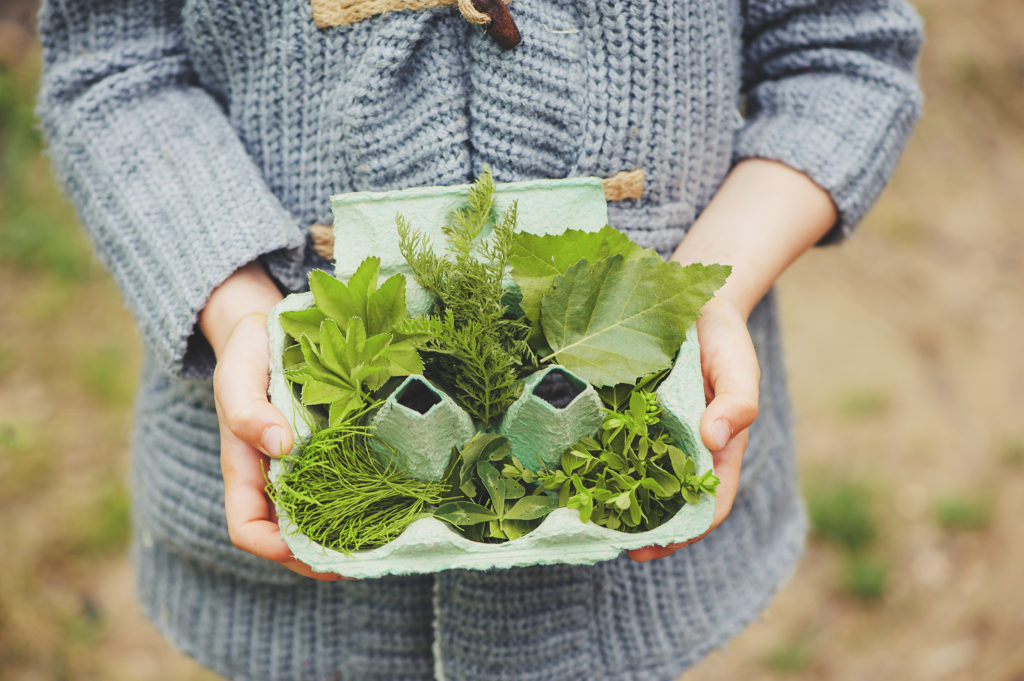 gofindit – Outdoor nature scavenger hunt card game for families
Nature Series: Science on a Nature Walk
Kids Outdoor Nature Explorer Kit — Homeschool Toys & STEM Learning Resource + BONUS Nature Activities e-Guide Printable — Binoculars, Compass, Bug Magnification House, Magnifying Glass, Bag
Nature Scavenger Hunt Printable Pirate Party Game for Mac [Download]
Exploration Kit for Kids – Outdoor Gear Gift Set for STEM Learning & Nature Exploring for Children – Compass, Binoculars,Magnifying Glass, Flashlight Backpack Pack for Toddler Boys & Girls

Kids Binoculars | Compact For Bird Watching, Stargazing, Hiking, Camping, Hunting | Set Includes Adjustable Neck Strap and Carrying Case | 8×21 Magnification | By Fixd Focus | For Boys and Girls
Explore – Nature Scavenger Hunt
Explore – Beach – Scavenger Hunt Game
4 -Start Nature Studies in your Homeschool with Exciting Field Trips
Plan field trips outdoors depending on what season it is. From visiting parks and gardens to aquariums and botanical gardens, there are so many options for awesome nature studies field trips! During the summer months, or the very start of school, plan a field trip to a local garden area to view how the planting of the garden has progressed over the summer months. When it's cold, bundle up and see if there are ways to find animals prints and tracks outdoors to learn about them. Fall is always a great time of the year to see the leaves changing and to learn a lot about the life cycle of trees. With how often everything in nature changes, it truly is possible to find something new and different to explore each and every day.

There are so many ways to get out and about and enjoy nature, but sometimes we all need a little help in making it happen. If you are on the lookout for additional ways increase your nature studies to get started with nature studies, check out this amazing online nature studies membership by Cindy West, packed full of fun and exciting things to help you and your family to learn together, find ways to get out and about together to explore everything that nature has to offer.
If you have the ability to start incorporating more nature studies into your homeschool plan, why wouldn't you?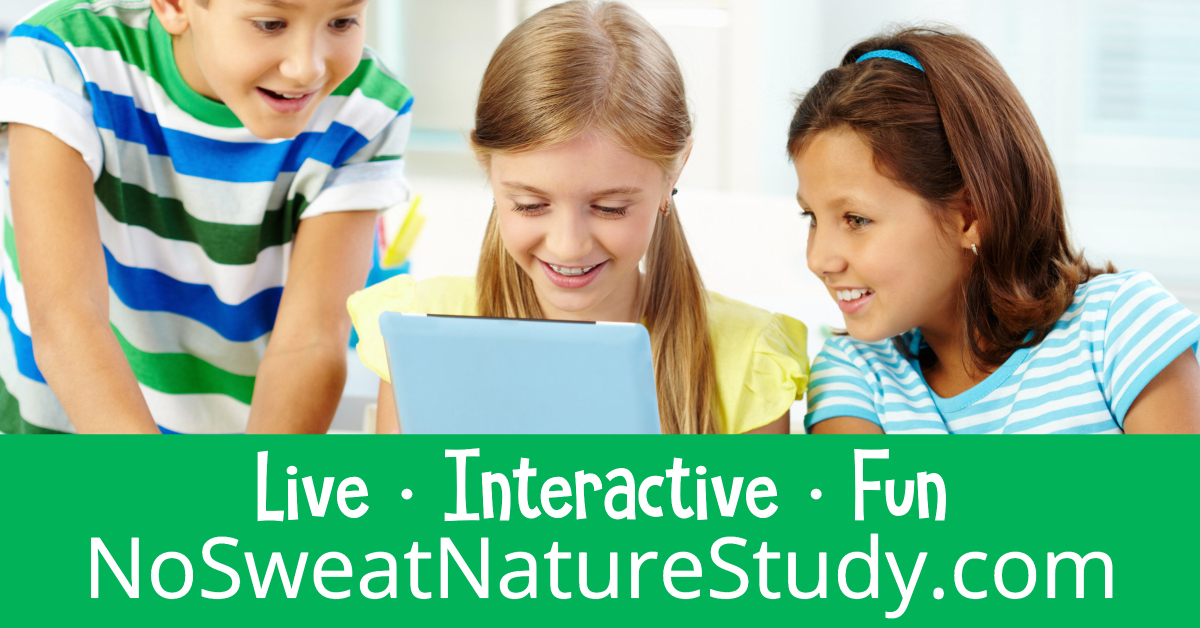 Nature Journals & Nature Study Resources On Amazon
Nature Journal
Nature Walk Journal
My Nature Journal~Kids Nature Log/Nature Draw and Write Journal: Draw And Write Nature Journal For Children; 8.5
Keeping a Nature Journal: Discover a Whole New Way of Seeing the World Around You
Nature Journal: A Kids Nature Study Journal
Nature Anatomy: The Curious Parts and Pieces of the Natural World (Julia Rothman)
Laws Guide to Nature Drawing and Journaling, The
Nature Journal: Blank and Lined Nature Notebook for Nature Journaling and Sketching
The Naturalist's Notebook: An Observation Guide and 5-Year Calendar-Journal for Tracking Changes in the Natural World around You
Nature Observer: A Guided Journal
The Nature Connection: An Outdoor Workbook for Kids, Families, and Classrooms
Nature Journal For Little Explorers: Kids Nature Journal/Nature Log Activity Book; Fun Nature Drawing And Journaling Workbook For Children
The Curious Nature Guide: Explore the Natural Wonders All Around You
Nature Journal: A Guided Journal for Illustrating and Recording Your Observations of the Natural World
Small Adventures Journal: A Little Field Guide for Big Discoveries in Nature
Nature Journal: A Kid's Nature Journal
The Wildflower's Workbook: A Journal for Self-Discovery in Nature
Toysmith Nature Journal Science Kit
Drawn to Nature: Through the Journals of Clare Walker Leslie
Nature Study & Outdoor Science Journal: The Thinking Tree Presents: A Creative Book of Observation, Drawing, Coloring, Writing & Discovery Through Nature – Fun-Schooling for All Ages
Nature Journal for Kids: Nature Journaling, Outdoor Journal For Kids, Nature Log For Kids, Nature Journal Kids, Draw and Write Journal With Space For … Cover (Nature Journals for Kids) (Volume 40)
Nature Log Kids (Nature Journals)
Kids Nature Journal: Draw and Write Art Diary with *Bonus* Coloring Pages (Nature Journals for Kids-Extra Large, Paperback 8 x 11) (Volume 5)
How to Be a Wildflower: A Field Guide
Nature Journal and Sketchbook for Boys: Prompted Nature Journal Notebook for Nature Observations, Nature Study Journal for Boys, Nature Journal Blank and Prompted Pages
Nerdy by nature Journal | Disc-bound
Bird Journal Notebook: Bird Watching Log
Wild Life, My Nature Journal
Nature Journal: An Outdoor Workbook for Kids
Farm Anatomy: The Curious Parts and Pieces of Country Life (Julia Rothman)
Handbook of Nature Study
The Kid's Guide to Exploring Nature (BBG Guides for a Greener Planet)
The Julia Rothman Collection: Farm Anatomy, Nature Anatomy, and Food Anatomy
First Lessons in Nature Study (Yesterday's Classics)
Curious Kids Nature Guide: Explore the Amazing Outdoors of the Pacific Northwest
Pocketful of Pinecones: Nature Study With the Gentle Art of Learning(TM) : A Story for Mother Culture ®
Fun With Nature: Take Along Guide (Take Along Guides)
The Nature Study Movement: The Forgotten Popularizer of America's Conservation Ethic
Nature-Study Readers, Vol. 1: Harold's First Discoveries (Classic Reprint)
The Burgess Bird Book for Children (Dover Children's Classics)
A Magical Homeschool: Nature Studies: 52 Wonderful Ways to Use Nature Studies in Every Season to Teach Science, Math, Art and More
Winter Tree Finder: A Manual for Identifying Deciduous Trees in Winter (Eastern US) (Nature Study Guides)
Robert Kaufman Kaufman Nature Studies Wild Animal 24in Block Panel Wild Fabric
Summer Learning – Handbook For Creative Kids: This 60 Day Summer Bridge Workbook Covers Eight Different Subjects, with a Focus on Creativity and … Nature Study, Art & Sneaky Math) (Volume 1)
Winter Weed Finder: A Guide to Dry Plants in Winter (Nature Study Guides)
Flower Finder: A Guide to the Identification of Spring Wild Flowers and Flower Families East of the Rockies and North of the Smokies, Exclusive of Trees and Shrubs (Nature Study Guides)
DoerGear Pine Wood Herbarium & Plant & Flower Press Set – DIY Nature Plant Specimens – A Perfect Scientific Study Tool (14
Fern Finder: A Guide to Native Ferns of Central and Northeastern United States and Eastern Canada (Nature Study Guides)

Ana is the unhurried homeschool mom of 3, wife, and homeschool blogger.
She loves to encourage, inspire and empower moms to go from stressed to blessed by providing them with the tips, strategies, and resources they need to succeed. Ana is the founder of They Call Me Blessed and the creator of:
5 Days to Your Best Homeschool Years,
Hebrew for Homeschoolers,
Charlotte Mason Online Conference,
The Homeschool Sisterhood,
Grow Your Blog Partying in 30 Days, and
the Beyond Blessed Life Planner.
She leads a vibrant free community for homeschool moms on Facebook and you can connect with her at www.facebook.com/theycallmeblessedblog.