This post contains affiliate links. We may earn money or products from the companies mentioned in this post and/or earn a commission on products mentioned in this post.
STEM toys are the way to go if do not waste money on toys that don't have an educational purpose behind.
Are you searching for toys that aren't just fun, but educational too? If so, STEM toys could be exactly what you need.
STEM toys started to become popular back in 2013, but in recent years they've really risen in popularity. Short for Science, Technology, Engineering, and Math, STEM toys are designed to give kids the skills they need in these core subjects.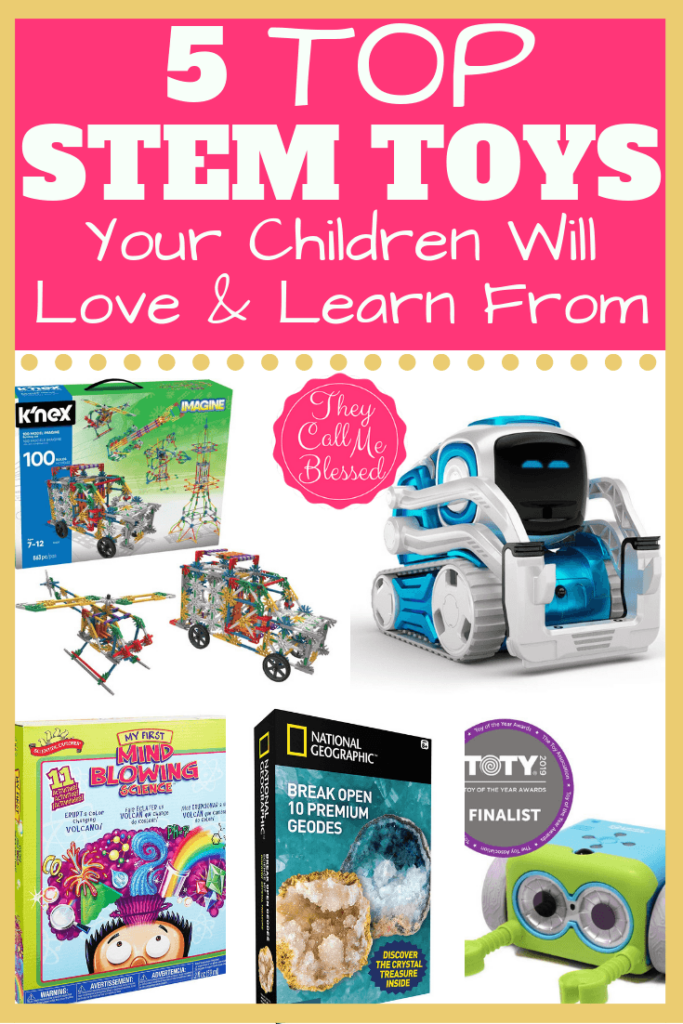 Homeschool STEMThe Benefits of STEM Toys
While there are a lot of educational toys out there, not all of them are designed to boost STEM skills. So, why are STEM toys considered more educational?
There are a lot of benefits of giving your children STEM toys. However, one of the main ones is the fact they can teach your child a lot of traits and skills they won't necessarily get from other toys. These include:
• Problem-solving
• Patience
• Cooperation
• Cognitive development
• Overcoming challenges
In the long term, STEM toys will also help your child to learn more about specific core subjects. So, by the time they start learning these subjects in school or homeschool, they'll already have a good grasp of the subjects.
There are a lot of STEM toys available on the market and not all of them offer the same educational and fun element as others. So, if you're looking to invest in the very best varieties, below you'll discover the 5 top STEM toys children will love and learn from.
**This post contains affiliate links. Please read my full disclosure here.**
5 Top STEM Toys Children Will Love and Learn From
1. Scientific Explorer My First Mind Blowing Science Kit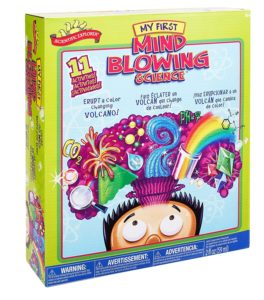 Aimed at children aged 6 and over, this awesome science kit teaches the basics of science in a fun, hands-on way. Featuring 11 unique activities, your kids will have hours of fun carrying out mind-blowing experiments.
Help them create an explosive color-changing volcano, a stunning test tube sunset and watch in amazement as they change the color of grapes! It's dynamic science at its finest and all of the experiments can be carried out at home.
2. National Geographic Break Open 10 Geodes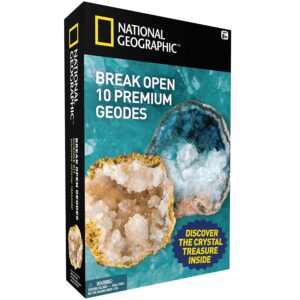 Teach your kids all about Geodes with this exclusive kit from National Geographic. Featuring 10 high-quality geodes, the whole family can enjoy cracking them open to reveal the hidden crystals inside.
The geodes range from the size of a tennis ball to the size of a ping pong ball, and all have been mined from numerous sources. Every geode is different too, so you'll never know whether you're about to crack open a calcite, amethyst, quartz or fluorite.
As well as the geodes themselves, the kit also comes with a beautiful 16-page learning guide. This teaches kids how they are formed and the different varieties that can be found in nature.
3. K'Nex 100 Model Building Set, 863 Pieces, Age 7+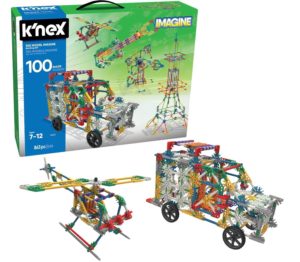 My son, Ben, who is 10 years old, is absolutely obsessed with K'nex! From all the educational toys he has, this is the one he spends the most time playing with.
This Amazon exclusive K'Nex 100 model building set
comes with a staggering 863 pieces. The K'Nex connectors and rods can be put together in a variety of ways, enabling kids to create a huge range of shapes, structures, and figures.
What sets this kit apart, is the fact it comes with numerous moving pieces too. So, the structures your kids create can actually move, making them much more exciting than your average model building sets. An instructional booklet is also provided, showing you how to create 100 different models.
This kit has outstanding developmental benefits, helping to enhance key areas such as fine motor skills, hand-eye coordination, and spatial awareness.
4. Learning Resources Botley the Coding Robot Activity Set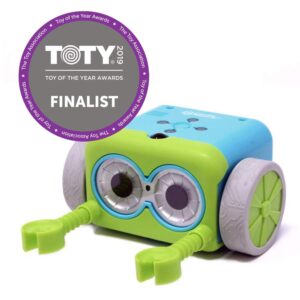 This incredibly cute robot is designed to teach your kids key STEM skills in a fun, interactive way. They will learn screen-free coding in a matter of minutes, using an easy remote programmer. Suitable for children as young as 5, Botley grows with your child and can be used for many years to come.
Included with Botley
, you'll find a 77-piece activity kit including coding cards, a remote programmer, 27 obstacle building pieces and detachable robot arms. There's also a great starter guide and numerous coding challenges included.
This awesome robot is a Toy of the Year finalist 2019, and it offers endless fun and learning opportunities.
5. Anki Cozmo Limited Edition, Interstellar Blue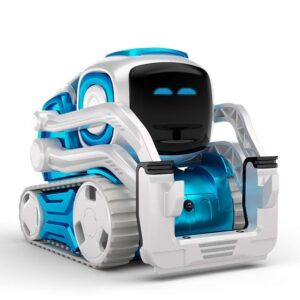 Introduce your kids to Cozmo
, the creative coding robot. This limited edition, Interstellar Blue robot
is designed to be a fearless explorer and an adorable sidekick.
Built with advanced AI, Cozmo can recognize you, remember your name and evolve with you the more you play with him. He loves to play games, whether it's memory match, lifting up power cubes or Quick Tap. Thanks to frequent app updates, there's always new games your kids can challenge him to.
The coding aspect is simple and easy to use. Via the remote programmer, your kids can drag and drop coding blocks and watch Cozmo carry out actions such as working out with his cubes or performing a victory dance. He's one of the most advanced STEM robots on the market and offers exceptional value for money.
As you can see, there is a great range of STEM toys for children
. Whether you're hoping to teach them coding, or you're looking for a model building set that will aid in their core development skills, there is something on the list above to suit you.
STEM toys are fast gaining in popularity and it isn't hard to see why. Helping to teach your child the modern skills of today, these toys will set them up for a bigger, brighter future.
So, which STEM toys will your child love and learn from? Whichever educational toy you invest in from this list, your child is guaranteed to love it and learn lots from it.
More Great STEM Toys on Amazon:
ThinkFun Gravity Maze Marble Run Logic Game and STEM Toy for Boys and Girls Age 8 and Up – Toy of the Year Award Winner
Snap Circuits Jr. SC-100 Electronics Exploration Kit | Over 100 STEM Projects | 4-Color Project Manual | 30 Snap Modules | Unlimited Fun
SmartLab Toys Smart Circuits Games & Gadgets Electronics Lab
VIAHART Brain Flakes 500 Piece Interlocking Plastic Disc Set | A Creative and Educational Alternative to Building Blocks | Tested for Children's Safety | A Great STEM Toy for Both Boys and Girls!
Little Tikes STEM Jr. Wonder Lab Toy with Experiments for Kids
Klutz LEGO Chain Reactions Craft Kit
ETI Toys | STEM Learning | Original 101 Piece Educational Construction Engineering Building Blocks Set for 3, 4 and 5+ Year Old Boys & Girls | Creative Fun Kit | Best Toy Gift for Kids Ages 3yr – 6yr
Bloxels Build Your Own Video Game
IQ BUILDER | STEM Learning Toys | Creative Construction Engineering | Fun Educational Building Toy Set for Boys and Girls Ages 3 4 5 6 7 8 9 10 Year Old | Best Toy Gift for Kids | Top Blocks Game Kit
Osmo Genius Kit for iPad
4M Crystal Growing Experiment
NATIONAL GEOGRAPHIC Ultimate Construction Engineering Set – Build 100 Unique Motorized Models: Helicopters, Cars, Animals and More – STEM Learning
Creativity for Kids Grow 'n Glow Terrarium – Science Kit for Kids
Engino Discovering Stem: Levers, Linkages & Structures Building Kit
Shifu Orboot (App Based): The Educational, Augmented Reality Based Globe | STEM Toy for Boys & Girls Age 4 to 10 Years | Learning Toy Gift for Kids (No Borders or Names on Globe)
101 Piece STEM Toys Kit | Educational Construction Engineering Building Blocks Learning Set for Ages 3, 4, 5, 6, 7 Year Old Boys & Girls by Brickyard | Best Kids Toy | Creative Games & Fun Activities
Klutz Lego Make Your Own Movie Kit
Basic Fun Build-A-Bot Unicorn Robotics Kit
LEGO Boost Creative Toolbox 17101 Fun Robot Building Set and Educational Coding Kit for Kids, Award-Winning STEM Learning Toy (847 Pieces)
ZOOB BuilderZ S.T.E.M. Challenge
Engino Discovering STEM Structures Constructions & Bridges | 9 Working Models | Illustrated Instruction Manual | Theory & Facts | Experimental Activities | STEM Construction Kit
Engino Discovering STEM Newton's Laws Inertia, Momentum, Kinetic & Potential Energy Construction Kit
Think Fun Roller Coaster Challenge STEM Toy and Building Game for Boys and Girls Age 6 and Up – Toty Game of The Year Finalist
K'NEX Education ‒ STEM Explorations: Roller Coaster Building Set – 546 Pieces – Ages 8+ Construction Education Toy
Wonder Workshop Dash – Coding Robot for Kids 6+ – Voice Activated – Navigates Objects – 5 Free Programming STEM Apps – Creating Confident Digital Citizens
Thames & Kosmos Kids First Automobile Engineer
Anki Cozmo, A Fun, Educational Toy Robot for Kids
Related Posts
Homeschool Encouragement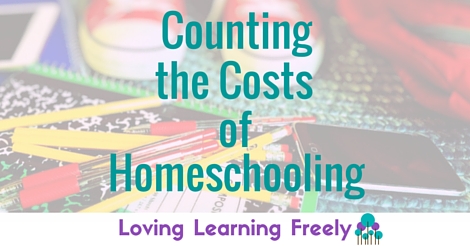 If you've been partying with us, you've read some great posts by homeschool moms sharing a total 31 Reasons We Love Homeschooling. The reasons are …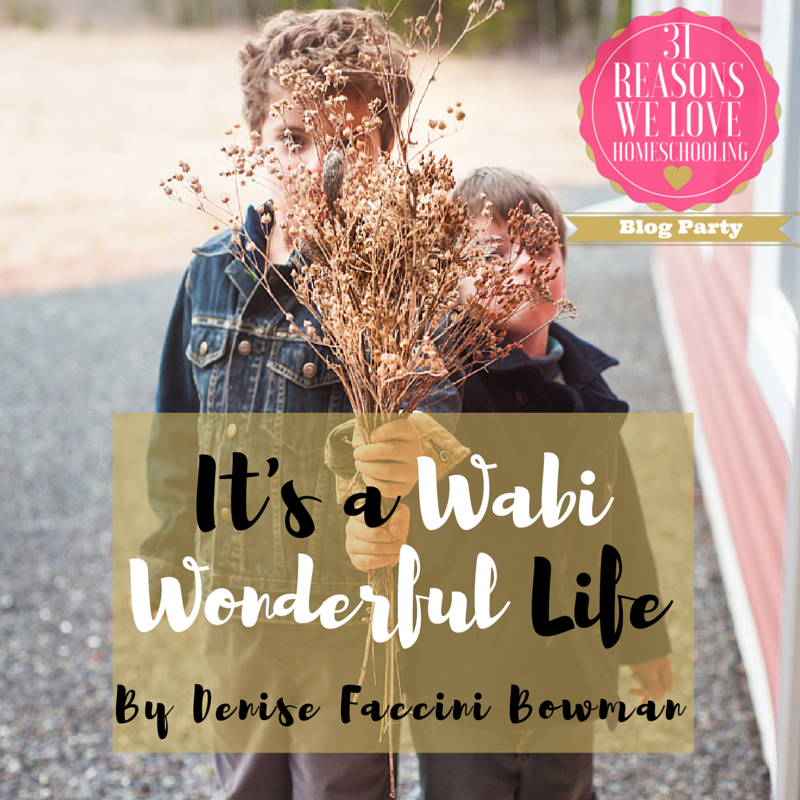 I used to sporadically blog, but that was a long time ago (the last post written over 10 years past). I've been wanting to dip …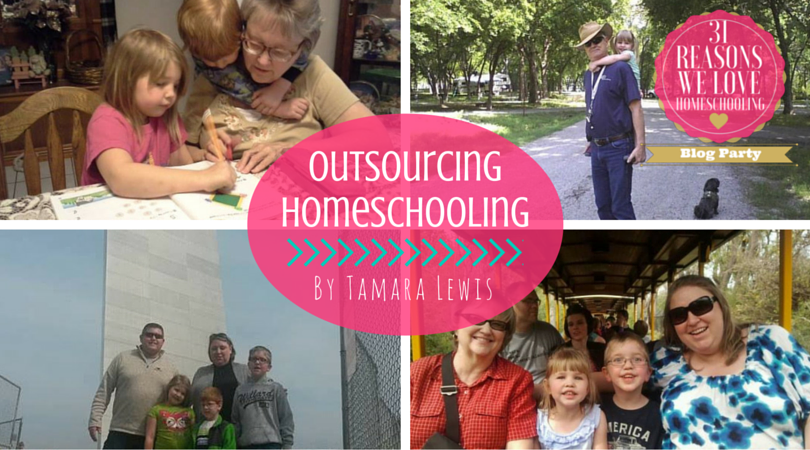 My husband and I knew from the beginning that we would either homeschool or send our kids to private school.  It was something we just …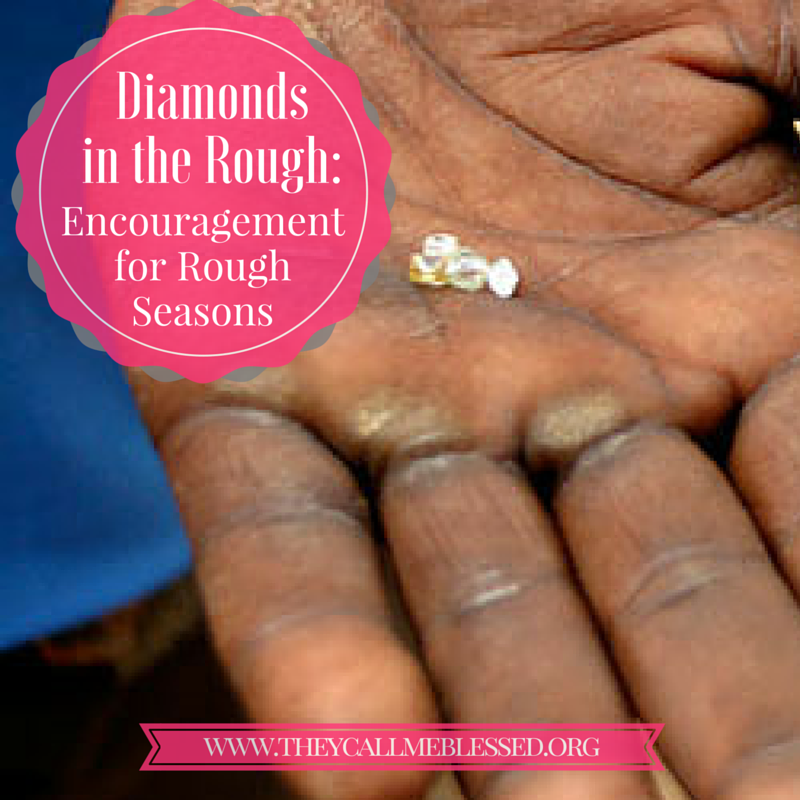 Have you ever had one of THOSE days? How about years? That was 2015 for me. I watched my Mom's health declined and her mind …
Our blog launch giveaway is here and you can win a copy of The Life Giving Home book & a beautiful pink journal for you …

Ana is the unhurried homeschool mom of 3, wife, and homeschool blogger.
She loves to encourage, inspire and empower moms to go from stressed to blessed by providing them with the tips, strategies, and resources they need to succeed. Ana is the founder of They Call Me Blessed and the creator of:
5 Days to Your Best Homeschool Years,
Hebrew for Homeschoolers,
Charlotte Mason Online Conference,
The Homeschool Sisterhood,
Grow Your Blog Partying in 30 Days, and
the Beyond Blessed Life Planner.
She leads a vibrant free community for homeschool moms on Facebook and you can connect with her at www.facebook.com/theycallmeblessedblog.