This post contains affiliate links. We may earn money or products from the companies mentioned in this post and/or earn a commission on products mentioned in this post.
Homeschool Curriculum Bundles are the way to go if you want to save tons of money every year!
This is my fifth year buying homeschool curriculum bundles and I can't praise the Build Your Bundle team for their awesome and careful selection for each bundle they offer.
The Build Your Bundle Homeschool Edition is offering 14 bundles you can buy individually or combined for even greater discounts!
This sale only happens once a year and will end in: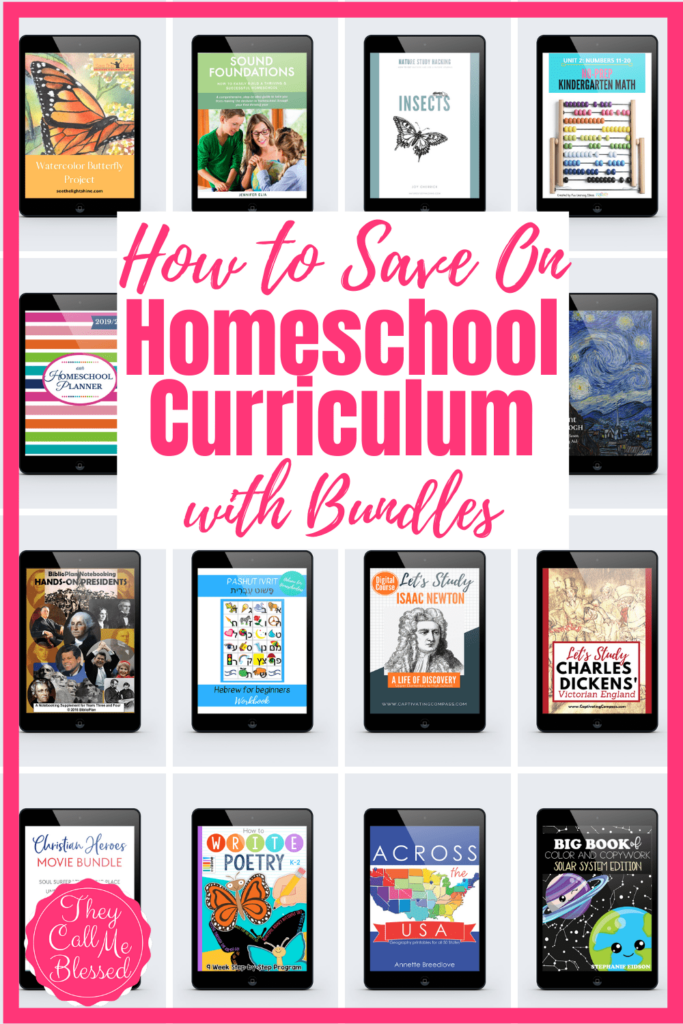 This is the ONLY bundle sale that lets YOU pick & choose what to purchase!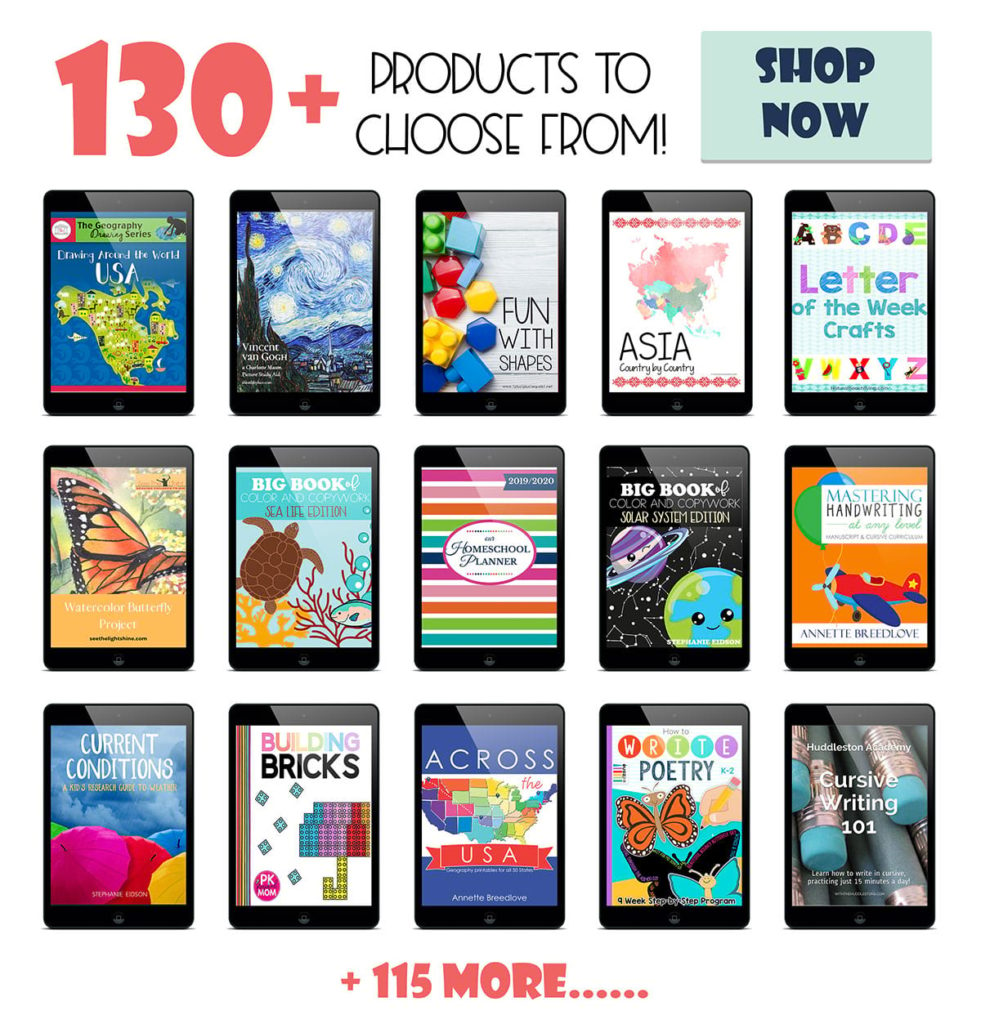 There are hundreds of products priced up affordably that you can choose from. There is even a NEW build your own options this year!
Last year, I only homeschooled using what I bought from Build Your Bundle. I had more than enough curriculum for all 3 children and we have covered a variety of subjects and super cool topics!
If you are a Charlotte Mason homeschool mom like I am, you will find many Charlotte Mason resources there too!
My FAVORITES Homeschool Curriculum Bundles this year are the Upper Elementary bundles!
Now that my kids are 8, 10, and 12, my focus is turning more into the Upper Elementary and Middle School Years.
I choose these bundles right away because they cover topics such as:
Archimedes
Shakespeare's Medieval England
College Success
Cooking
The Holocaust
Foundations of Western Literature
Navigation and Maps
Science Labs
Homeschooling Teens Successfully
Surviving Homeschool High School
Books of Moses Fine Art Pages
Hebrew Book of Creation
Astronomy Through a Christian Worldview
Watercolor
Isaac Newton
Galileo
Charles Dickens & Victorian England
Christian Heroes
Motherhood
Old Testament
That is a lot to cover in more than a year, for sure!
So How to Save 90% on Homeschool Curriculum Bundles?
The more you buy, the greater the discount is!
With Build Your Bundle you can mix and match the resources that fit your homeschool year better and build your own bundle.
Here is a list of how the discounts work: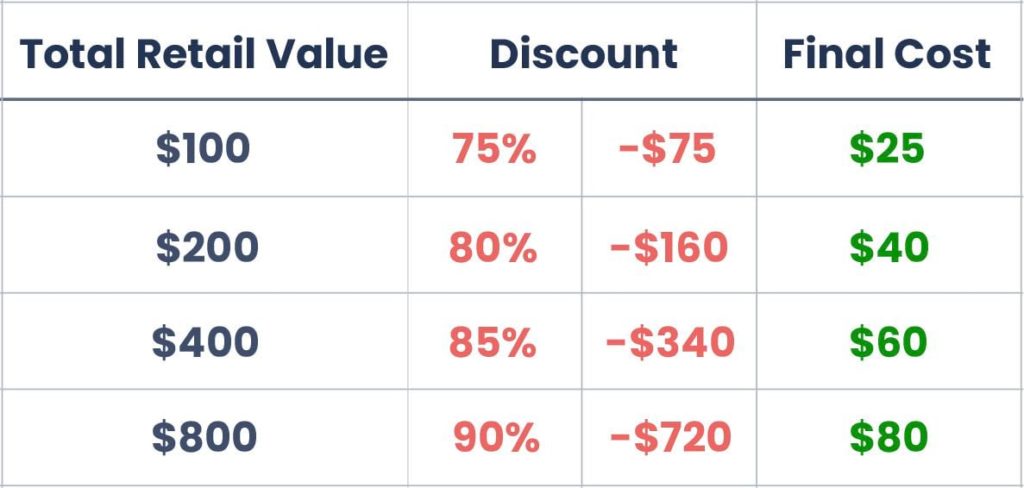 There is a bundle for everyone in every stage of homeschooling. Either you are looking for bundles to cover the basic subjects or to enhance learning and even add some hands-on fun learning to your homeschool.
Find your perfect bundle here:
Save up to 90% on individual bundles packed full of resources for your school and home!
Remember – these bundles will NEVER be sold again. For 7 days only you can take advantage of prices starting at just $9.95 (up to 90% off!).

Download your Build Your Own Build Your Bundle Guide here.
If you think it is still overwhelming, we can also help you choose the right homeschool curriculum for your family.
More on Homeschool Curriculum

Ana is the unhurried homeschool mom of 3, wife, and homeschool blogger.
She loves to encourage, inspire and empower moms to go from stressed to blessed by providing them with the tips, strategies, and resources they need to succeed. Ana is the founder of They Call Me Blessed and the creator of:
5 Days to Your Best Homeschool Years,
Hebrew for Homeschoolers,
Charlotte Mason Online Conference,
The Homeschool Sisterhood,
Grow Your Blog Partying in 30 Days, and
the Beyond Blessed Life Planner.
She leads a vibrant free community for homeschool moms on Facebook and you can connect with her at www.facebook.com/theycallmeblessedblog.
Related Products: