Need some great Thanksgiving homeschool resources and a way to cultivate gratitude in your homeschool? I have it here for you.
This is the season that we focus on cultivating a heart of gratitude in our homeschool! In a world where kids feel so entitled to have what they want when they want, we parents, need to make a priority to teach our children to be grateful and content. I am on a mission! And I will not restrict myself to the Thanksgiving season only.
Have you read Raising Grateful Children in an Entitled World: How One Family Learned That Saying No Can Lead to Life's Biggest Yes? I am reading this book now and it so nails it!
**This post contains affiliate links. Please read my full disclosure here.**
I love these Thanksgiving homeschool resources we're using in our homeschool! And I even create a few resources myself this year. I want to be more grateful. I want my kids to be grateful and I believe that gratitude is a skill we need to exercise daily.
Gratitude changes our attitude. It changes the atmosphere. The thoughts in our head and even how we treat each other. Certainly, a grateful heart is a happy heart, don't you think so? This week I had the privilege to chat with my dear friend Dr. Melanie Wilson on her Homeschool Sanity podcast about how we can cultivate gratitude year-round in our homeschool. I honestly, could have talked to her on this subject for hours!
I would love for you to listen to this podcast episode and I will link it to the bottom of this post for you.
Thanksgiving is one of my favorite holidays. Who doesn't love Thanksgiving? The amazing smells of Turkey dinner and the Thanksgiving decor around the house… oh so good! But it is not just a one-day-only event we just focus on. And if we really don't know the meaning and history behind it, very sadly Thanksgiving become only a day off with a lot of eating.
Thanksgiving is so much more than that! It is about thanking God for His provision in our lives. It's a time to reflect on all the things, small and big, He has done for us that probably we were too busy to really appreciate.
I'm learning to cultivate gratitude with this inspiring Illustrated Faith devotional kit. I am convinced that gratitude and thanksgiving are the keys that unlock joy in our lives!
By the way, right now you can save up to 70% on Bible journaling tools in DaySpring's Illustrated Faith Sale.
How to Cultivate a Heart of Gratitude in Your Homeschool
First, start your homeschool day with gratitude! I created the Thanksgiving Jar 30 days of gratitude printable you can download here.
Every morning, one child picks a gratitude Scripture card to read the Bible verse aloud and the prayer prompt that comes with it. We talk about the verse and follow the prayer prompt. taking turn praying. This has been such a blessing to our family.
Second, use this Gratitude Spritures Calendar for copywork and Bible verse memorization this month! Print one calendar for each child and let them pick the verse they want to copy or simply follow the order of the calendar.
Third, pick one or two (or even more like we did!) great Thanksgiving homeschool resources to use this month. Press pause on your regular curriculum for a bit and enjoy going deeper into the story of Thanksgiving and the reasons why we set apart a day a year to celebrate God's provisions in our lives.
We are so enjoying reading Squanto, Friend of the Pilgrims now and listening to Focus on the Family Radio Theater: The Legend of Squanto. We're also doing a Thanksgiving unit study that has been teaching me so much! I love it. I have the link for it down below, make sure you check it out.
Fourth, have some gratitude and Thanksgiving time for yourself too, mama! I created a free Thanksgiving Bible Journaling printable that goes hand in hand with the Thanksgiving Jar and the Gratitude Calendar. I know I need some "Me" time to survive the hard days and you do too. So, grab yours! It's free.
So here are the Thanksgiving homeschool resources we are using and recommending this year.
Thanksgiving Homeschool Resources
The Bible teaches us to be thankful in all circumstances, to give thanks all the time it's God's will for us in Christ Jesus. When you are thankful for what you have then you become also much happier!
Here are great Thanksgiving homeschool resources to help you start cultivating a heart of gratitude in your homeschool filled with fun Thanksgiving learning ideas and activities to incorporate into your homeschool and your family traditions.
I will start this list with an amazing Thanksgiving unit study that we have worked through a couple of years ago and I am so very impressed with this resource! Talk about a high quality, well researched, and easily explained unit study. The White House Holidays: Thanksgiving Unit Study is geared to grades K to 12. Perfect for those of us who are homeschooling multiple children. This is a Charlotte Mason inspired unit study written but a homeschool mom of 4 who is a presidential scholar with engaging living stories, poems, art, hymn, and activities.

This amazing unity study by Melanie and Hal Young is filled with history, Christ-centered Scriptures, and yummy Thanksgiving recipes the children can help us prepare for the Thanksgiving dinner!
This is our favorite Thanksgiving unit study and I am so so glad we've done it not just once but twice! This unit study is so complete and goes way beyond just the Thanksgiving topic.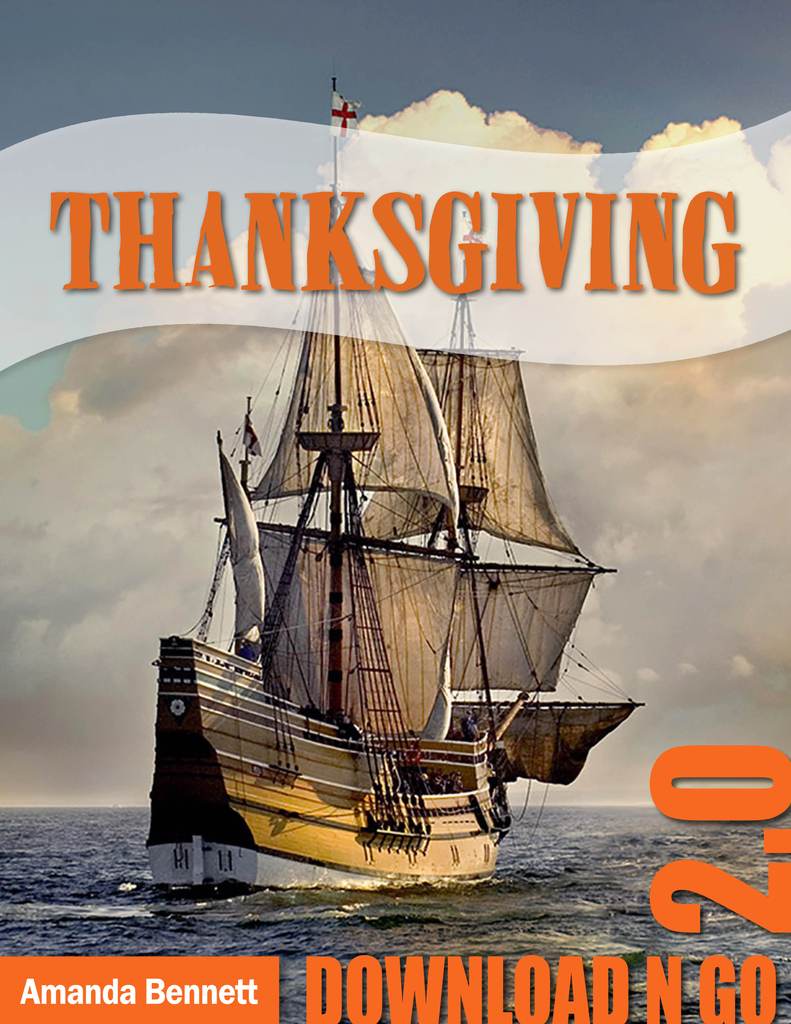 We just love lapbooks! I never thought I was going to turn into a homeschooling mom who loves hands-on activities, but I did! Our table surely gets messy but it is so fun and helps my visual and hands-on learners so much.
Music appreciation is a big part of our afternoon homeschool routine. My friend, Gena Mayo at Music in Your Homeschool have selected great Thanksgiving hymns in this free resource. You can pick one or two a week to teach your children or simply just listen to during your quiet times.
Ok. So this is a super fun resource created by my friend Tauna Meyer at Proverbial Homemaker and it includes copywork, Bible verses, notebooking, coloring pages and brick challenges! Ben absolutely loves Lego, so he loves the challenges and so does my girls.
If you are a techie family, you will really enjoy this free Thanksgiving online unit study. Beth Napoli from Techie Homeschool Mom is the queen of online unit studies and she is so creative with her studies. Try this free and check out her other online unit studies.
I hope and pray that these ideas, freebies and Thanksgiving homeschool resources will help you teach your kids to cultivate gratitude in your homeschool year-round. Happy Thanksgiving!
Your Turn: What are your favorite Thanksgiving homeschool resources?