This post contains affiliate links. We may earn money or products from the companies mentioned in this post and/or earn a commission on products mentioned in this post.
I am loving my new Thanksgiving Bible journaling printable and I hope you will too. One because it helps me to focus on being grateful every day and two because it's really cute!
I love all the Fall colors and I tried to add them to the graphics as much as I could.
This Thanksgiving Bible journaling printable is perfect to be used with the Thanksgiving Jar – A 30 Days of Gratitude Printable I created a few weeks ago. They go hand in hand and you can mix and match them to create amazing pages in your Bible. All while journaling your grateful heart and your love to our amazing and faithful God!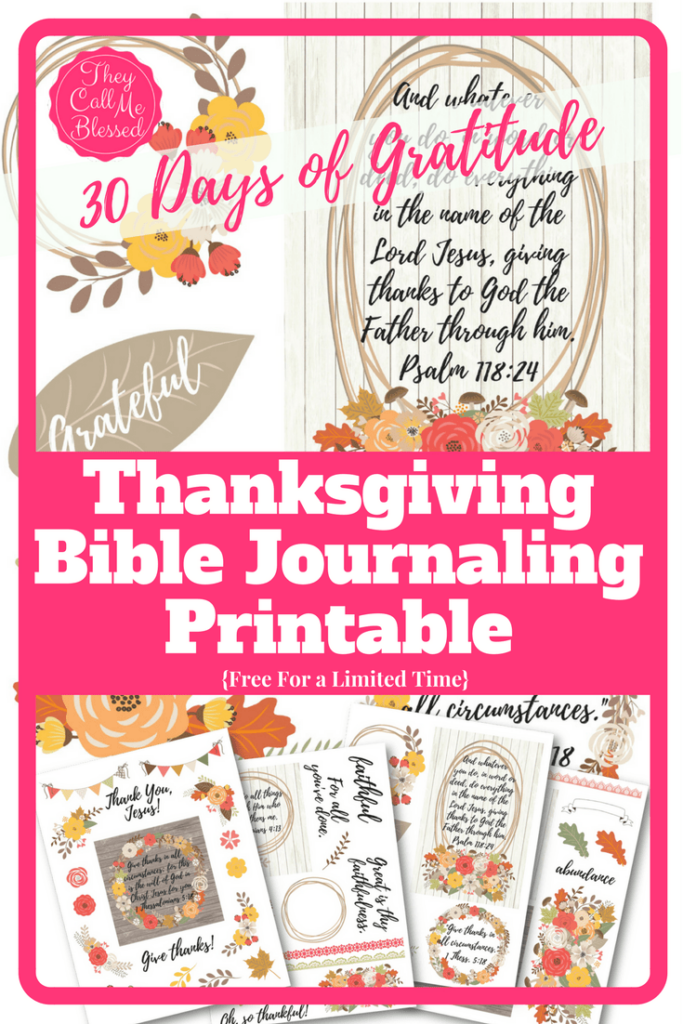 How I started Bible Journaling
I fell in love with Bible journaling two years ago while going through one of the darkest times of my life. I desperately needed to get back into the Word of God and I lacked motivation. After burning out completely and having to step back from full-time ministry as a pastor, I became very depressed and even questioned the calling of God in my life.
One day I came across a post from Illustrated Faith and I got fascinated but how lively the Word was on that page. Not like my dusted Bibles on the shelf, for sure. Although I am not an artist at all, I ordered one of their devotional kits and it was love at first sight.
The devotionals were short enough that I could not have an excuse not to read then but meaty enough that would speak to me where I was. Little by little, I started to color around and doodle words that stood out to me. Then I got more and more creative as I read the Word and God would speak to me.
The personal revival I needed was happening and I just couldn't stop telling people about Bible journaling! I love it so much that I started to teach live workshops to teach Bible journaling to other women. Also, I create a Bible Journaling community on Facebook so I can meet more women of God who shared the same love for God's Word.
Get Your Free Thanksgiving Bible Journaling Printable!
I designed this free Thanksgiving Bible Journaling Printable to use alongside my Thanksgiving Jar prompts while journaling with my daughter. This printable contains 4 pages with a total of 43 images you can reprint and use anytime you want.
You can print it on copy paper, cardboard paper or even label sheets. I love printing on label sheets
! Especially if you can print on clear label sheets
. Then you just stick it to your Bible page. Super clever, right?
Ready to download your Free Thanksgiving Bible Journaling Printable?
Other Posts You Might Enjoy
Listen to my interview with Dr. Melanie Wilson about How to Cultivate Gratitude All Year Long in this podcast episode from The Homeschool Sanity Show.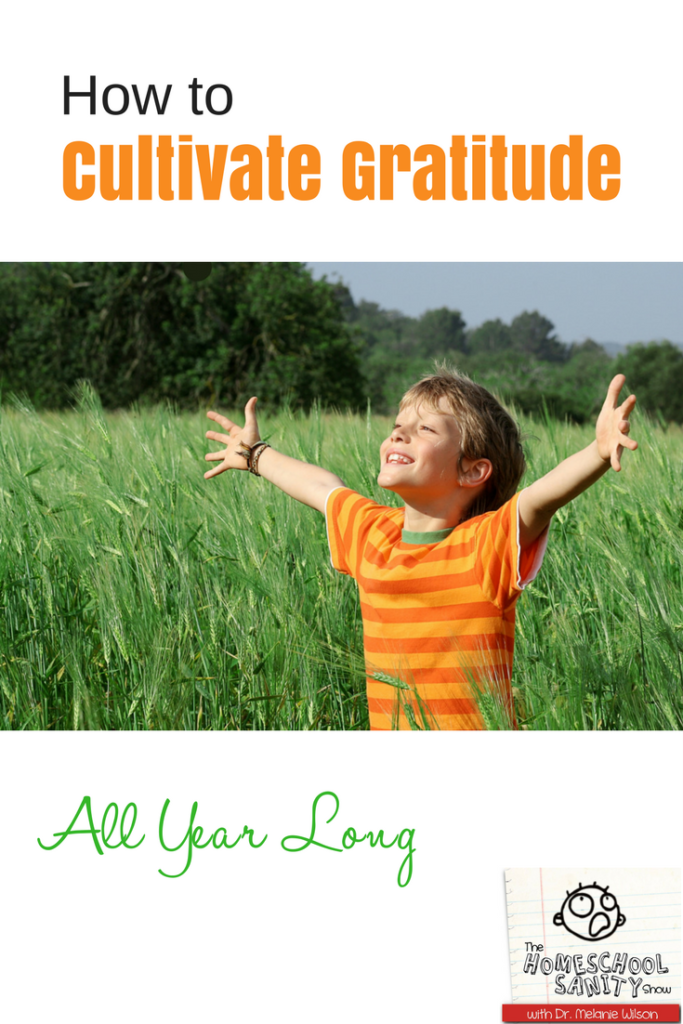 For hundreds of more printables, visit our Freebies page.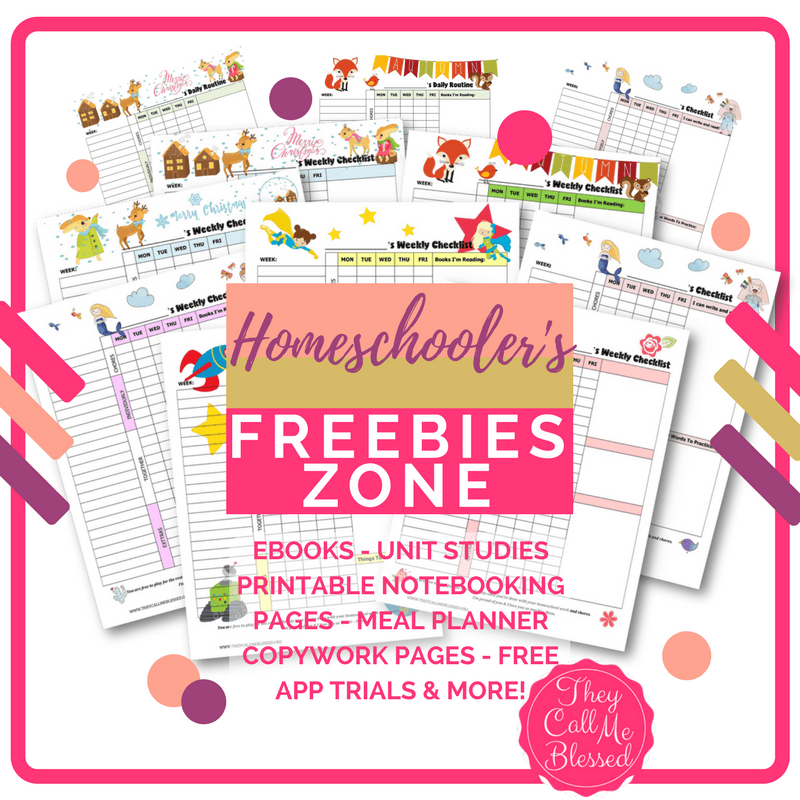 Recommended Resources for Bible Journaling
Complete Guide to Bible Journaling: Creative Techniques to Express Your Faith (Including 270 Full-Color Stickers, 150 Designs on Perforated Pages, & 60 Designs on Translucent Sheets of Vellum)

Accu-Gel Bible Highlighter Study Kit (Pack of 6)

Foundations Bible Journaling Kit

The Art of Bible Journaling: More Than 60 Step-by-Step Techniques for Expressing Your Faith Creatively

NIV, Journal the Word Bible, Cloth over Board, Pink Floral: Reflect, Journal, or Create Art Next to Your Favorite Verses

Faber-Castell Bible Journaling Kit

My Prayer Journal: A 3 Month Guide To Prayer, Praise and Thanks: Modern Calligraphy and Lettering

My Creative Bible KJV: Silken Flexcover Bible for Creative Journaling

Praise: A Creative Journaling Bible

Illustrated Faith – Bible Journaling Kit

Bible Journaling & Hand Lettering Beginner's Guide Workbook, Fun Alphabets to Practice, Easy Doodles to Trace, Inspirational Projects to Create: … Christian Designs – Perfect for Kids & Adults

Illustrated Faith – Precision Bible Pen – Value Pack

ESV Single Column Journaling Bible (Black)

NIV, Beautiful Word Coloring Bible, Hardcover: Hundreds of Verses to Color

Bible Journaling Rub-Ons

Bible Journaling: A Life-Changing Journey Along the Pages of God's Word

Illustrated Faith – Bible Book Tabs

NIV, Beautiful Word Bible, Cloth over Board, Multi-color Floral: 500 Full-Color Illustrated Verses

ESV Journaling Bible, Interleaved Edition (Autumn Song)

KJV, Journal the Word Bible, Cloth over Board, Green Floral, Red Letter Edition: Reflect, Journal, or Create Art Next to Your Favorite Verses

Inspired Stencils Bible Journaling Kit

She is Clothed in Strength & Dignity and She Laughs Without Fear of the Future: Proverbs 31:25 Woman Notebook, Journal and Diary with Bible Verse Quote (Bible Journaling) (Volume 1)

Inspire Bible NLT: The Bible for Creative Journaling

NLT Reflections Bible: The Bible for Journaling (Reflections: Full Size)

She Believed She Could So She Did – A Daily Gratitude Journal | Planner

Gratitude: A Prayer and Praise Coloring Journal

I Choose an Attitude of Gratitude (6×9 Journal): Lined Writing Notebook, 120 Pages – Fun and Inspirational Quote about Thankfulness on Peony Pink Background with Teal, Pink, and Chartreuse Flowers


Ana is the unhurried homeschool mom of 3, wife, and homeschool blogger.
She loves to encourage, inspire and empower moms to go from stressed to blessed by providing them with the tips, strategies, and resources they need to succeed. Ana is the founder of They Call Me Blessed and the creator of:
5 Days to Your Best Homeschool Years,
Hebrew for Homeschoolers,
Charlotte Mason Online Conference,
The Homeschool Sisterhood,
Grow Your Blog Partying in 30 Days, and
the Beyond Blessed Life Planner.
She leads a vibrant free community for homeschool moms on Facebook and you can connect with her at www.facebook.com/theycallmeblessedblog.